Your County
Sponsors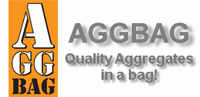 Links




More Pages
Welcome to The Eastern Counties Rugby Union Referees' Federation
IMPORTANT:
As from Jan 2014 there is a change to the "Yes 9" invitation at the scrum, with variations for youth and ladies rugby. Click HERE to read this important information
Eastern Counties Refs is a constituent body of the Rugby Football Union. The Purpose of the Federation is to promote 1st class Rugby Refereeing.
Appoint officials to matches played at levels 6-8.

Provide training and development opportunities for match officials to enable them to reach their full potential.

Develop collaboration and liaison with other Federations of Rugby Referees' Societies.

Promote the uniform implementation of Federation policy throughout the County Societies.

Promote refereeing, knowledge of the Laws and the playing of Rugby Union Football.
We do all the above and more in co-operation with the Rugby Football Union and its Constituent Bodies.
ELV'S
The new informaiton is available on ELV's. Click Here
Rolling Subs
The new regulations relating to rolling subs. Click Here
Need Funding?

If you are looking for funding to cover the costs for referees to take RFU official referee qualifications then they can apply to Norfolk Active for funding for the qualifications. Basically the individuals need to to complete an online application form that is located on Norfolk Actives website. The address is www.activenorfolk.org/bursary
Who's The Ref

We manage the Federation appointments using the online appointments system www.WhosTheRef.com which is now used by most referee societies in the UK and elsewhere around the world.

Managing Captain/Coach
Powerpoint Presentation
Click Here